Theta Healing™ acknowledges all complimentary methods of healing including traditional medicine. With the use of Theta Healing™ all other Modalities become more effective. Theta Healing™ can help make a change easily – "Shift" to making lasting changes in your life and move you forward on a healing journey.
Theta Healing™ is used in connection with healing physical conditions. Theta Healing™ however, has a complete set of tools and techniques to work with all different areas in your life. Theta Healing™ works with the conscious mind and unconscious mind. Most things that cause us problems are in the subconscious minds and our belief systems from the past, present, or genetic (DNA).
Are you having Ascension Symptoms?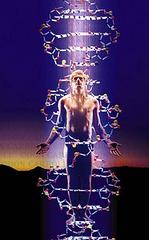 Find out all the symptoms that are affecting most people now. Examples: Depression, tired, out of sorts, various aches and pains, lack of sleep, memory loss, seeing and hearing things, emotional sensitivity, feelings of trauma, etc.
Click here
 for full list.
LynMarie can help you with Fully integration of all programing 5 Dimensional Processes, Healing, Release of Karma, Recalibrate the energy in your body, connect your light body to soul and present body, Reconnecting of I am Presents, Heart Energy and releasing of Ego and more.  Please 
contact me
 to get your life back on track. Schedule an appointment!